Intralogistics
Optimize material flows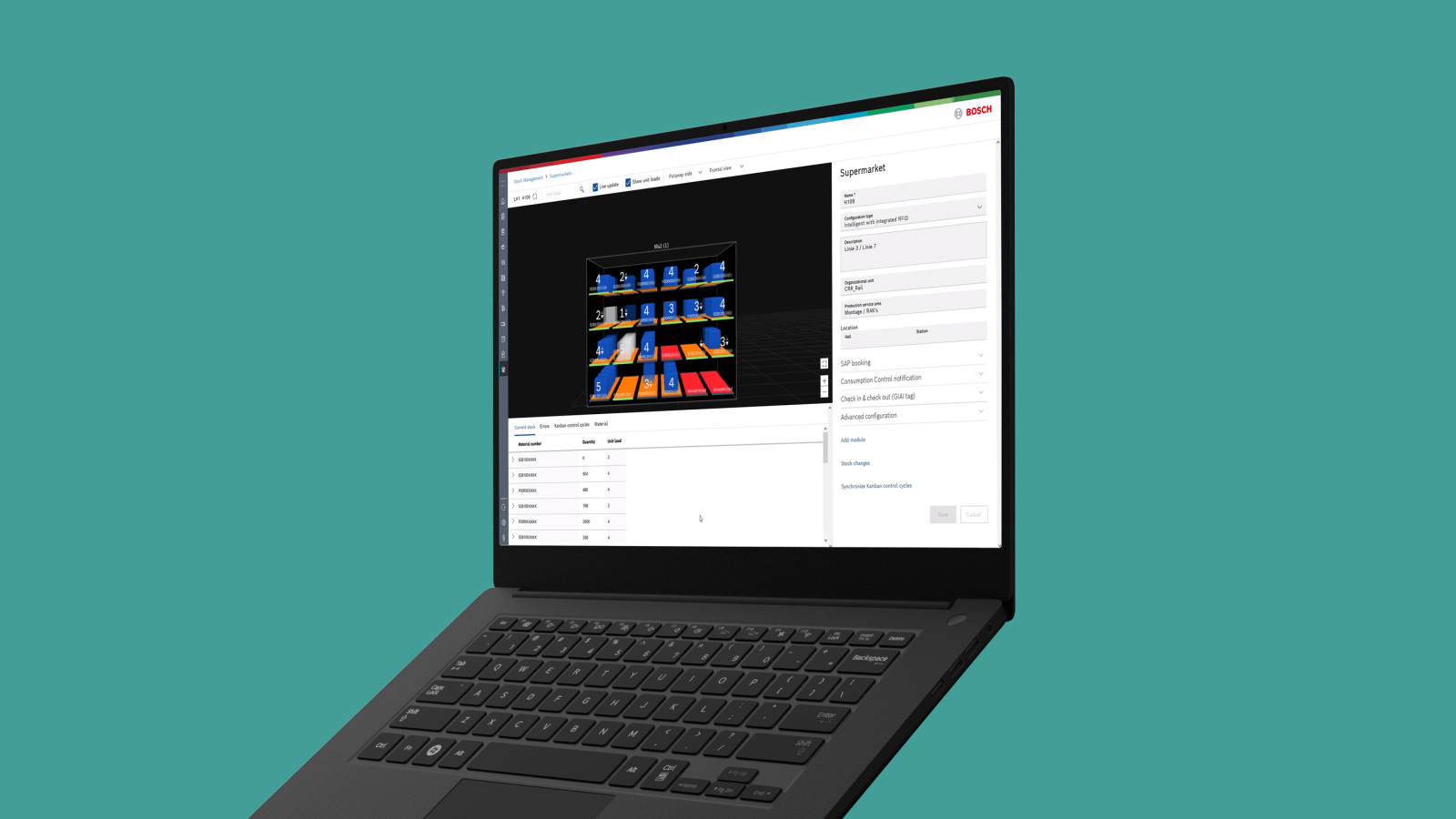 Higher transparency for intelligent intralogistics
The material flow is crucial for smooth production processes. Our intralogistics solutions make sure that all required material arrives at its internal destination at the right time. By linking the real and the digital material flow, the software informs every logistics employee which and how many production materials and vehicles are available and where they are located in real time. The entire milk run fleet is stored in the system, including loading capacity, speed, live position and loading status. Routes can be adjusted statically, semi-dynamically or dynamically as required.
This saves time and prevents unnecessary empty runs. All AGVs are managed and controlled via a central, manufacturer-independent access. Supermarkets are also fully digitalized: staff saves time for manual bookings; a visual system shows the right material lane on any device. In the future, further challenges will be met, e.g. heterogenous driverless transport systems (AGV). Thanks to common control systems and order management, even a mixed fleet acts as a unit. This reduces monitoring efforts, facilitates traffic planning, and enables new ways of cooperative collaboration.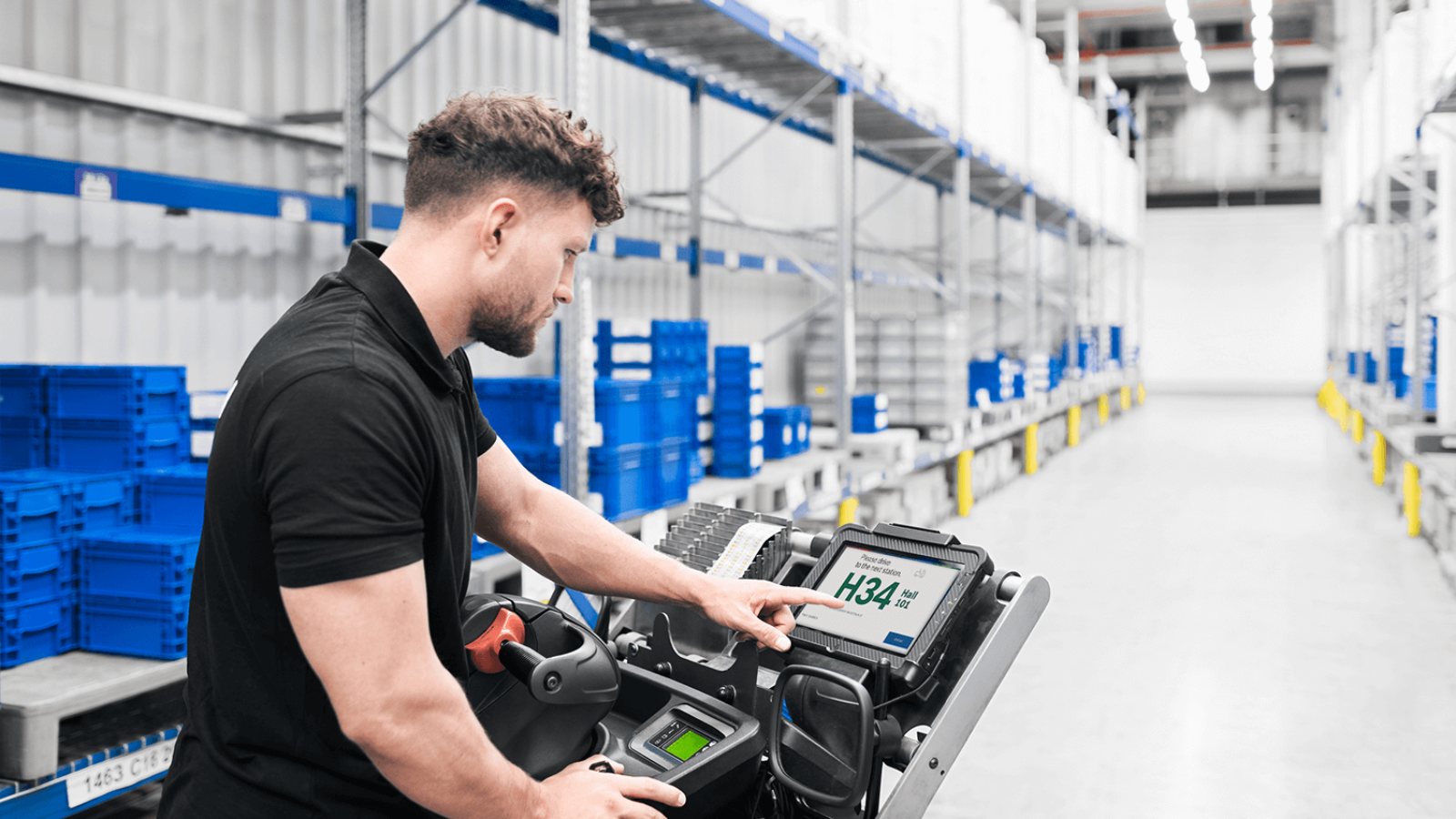 Intralogistics in the Nexeed Industrial Application System
As an area of use of the Nexeed Industrial Application System, Intralogistics addresses the specific challenges and pain points of a certain user group. The areas of use and their modules can be configured and assembled according to individual needs. This way, every user receives optimum support in everyday use.
Get in touch with us
Monday - Friday, 9 a.m. - 4 p.m. CET
Telephone
Send us a message