Open Source
Become part of an open digital ecosystem!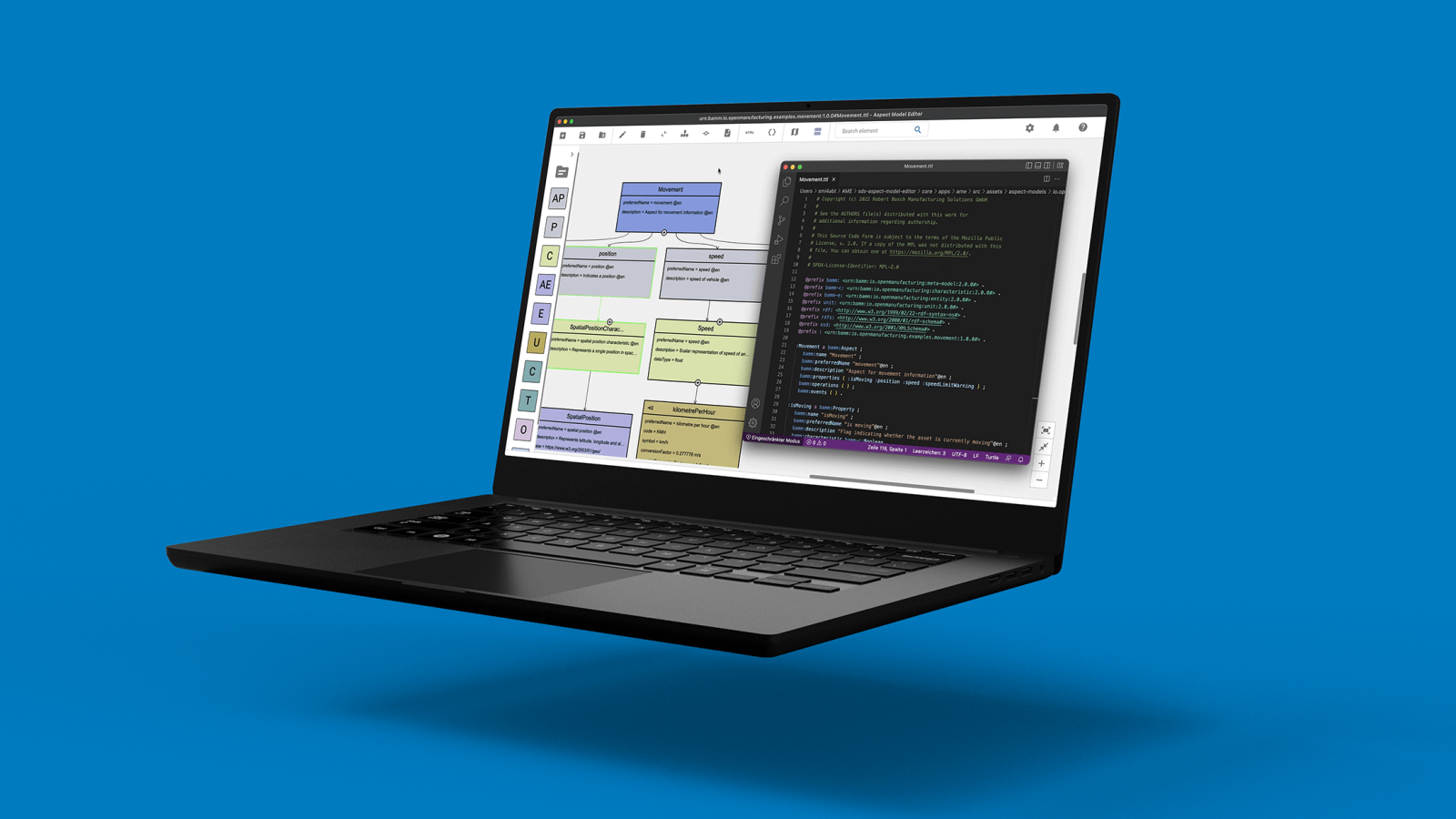 Value-added collaboration between companies
Optimal added value and the highest level of customer satisfaction cannot be generated alone. Especially in the automotive sector and for manufacturers of industrial components, the usually complex products are the result of an interplay between different companies or suppliers. By using these existing synergies even more broadly, the full potential of semantic data homogenization can unfold. The basis is an open ecosystem with jointly developed open source approaches.
Committees and associations to promote an open ecosystem
Committees and associations around the world are working to maximize synergies and are actively contributing to the open ecosystem. Thanks to the heterogeneity of the participants, specific industry, manufacturing and IT knowledge flows into the development of open source approaches. Together, the defined goals can be achieved faster and more efficiently. Bosch is involved in the leading initiatives on the topic of data homogenization and semantics.
Open source tools and specifications
The open source tools and specifications developed in numerous initiatives to promote open industry standards are part of the Bosch Semantic Stack. At the same time, they are freely usable by all companies that want to drive data homogenization. Non-invasive, low-threshold, and incorporating native IT infrastructure, they also enable small and medium-sized companies to fully participate in digitalization in the automotive sector and in the manufacturing of industrial components.
Get in touch with us
Monday – Friday, 9 a.m. – 4 p.m. CET
Telephone
Send us a message
Stay up to date
Register for our Bosch Connected Industry News service