Trainings and individual training concepts
Qualification is the key to i4.0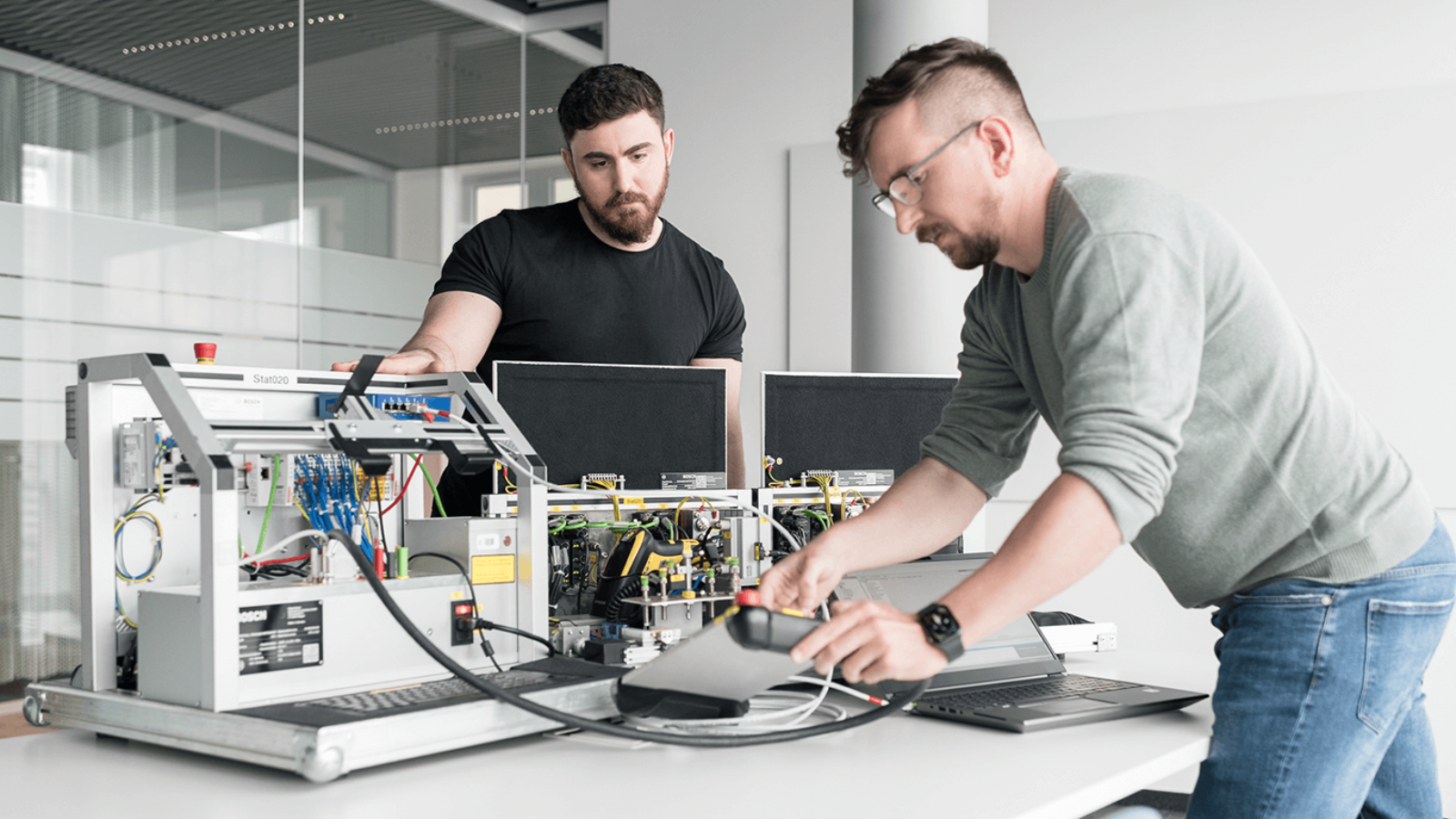 Your benefits at a glance:
Safeguard competitiveness
Targeted training creates the conditions for successful digitalization.
Build knowledge
Our training gives your employees the security they need to start using new technologies quickly and competently.
Reduce complexity
We train your employees so that they can quickly start working with seemingly complex solutions in a safe and efficient way.
Maximize potentials to the max
For a successful implementation of Industry 4.0, you need both the right technologies and the necessary skills. We offer you both from a single source so that you can take full advantage of NEXEED: our training program ensures that you and your employees develop the required qualifications quickly and with a clear focus – and thus immediately increase the efficiency of your production with NEXEED. We offer also specialist courses on topics such as people & change, production & logistics 4.0 and IT security.
We offer trainings for beginners as well as for advanced users, tailored to the respective target group. Whether planners, maintenance engineers, operators or programmers – everyone receives exactly the training required for their specific field of activity. With their technical and practical experience, our trainers convey core competencies as well as technological details. Our courses are available in German, English and Chinese.
Individual training concepts: ensuring universal qualification
The digitalization changes processes, procedures and tasks. In principle, this is nothing new. What is new, however, is the speed at which changes occur and become necessary. This makes qualification the decisive success factor for Industry 4.0. But exactly what skills and knowledge does each employee have? What is lacking in these areas? And how can employees develop this expertise quickly?
Our personal development and continuing education experts can help you with the pragmatic and systematic training of your employees. Our range of services includes identifying the expertise needed, developing a training strategy and implementing the required steps to achieve your goals.
3. Select existing methods
4. Develop needs-based methods
5. Implementation of qualification activities
Get in touch with us
Monday - Friday, 9 a.m. - 4 p.m. CET
Telephone
Send us a message