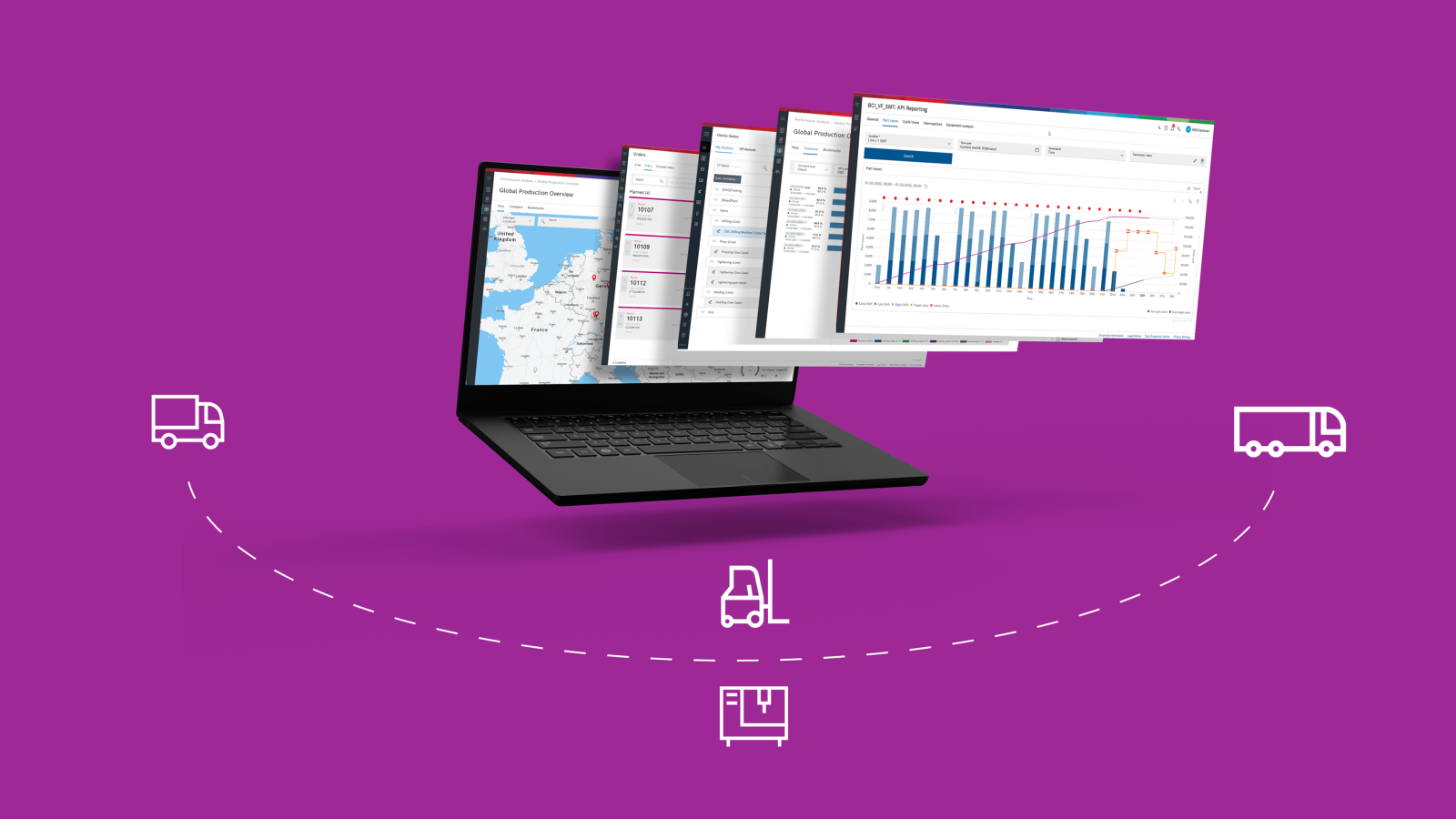 The software house for Industry 4.0 from Bosch
Based on the needs of our own Bosch plants, we have developed a portfolio that optimizes automation, manufacturing and intralogistics processes regarding transparency, agility, costs, quality, and time. With NEXEED, you receive IIoT software for the digital factory that has been tried and tested for decades. We always have climate and environmental protection in mind: NEXEED ensures greater resource, material, and energy efficiency in your manufacturing facilities.
You can reduce your CO2 footprint and are in the best position on your way towards climate-neutral production. We are continuously developing our portfolio for you at our locations in Germany, Hungary, and China. This includes the vendor-independent automation platform Nexeed Automation and the modular, open Nexeed Industrial Application System for connected manufacturing, as well as extensive services.
Let's shape the future together – with IIoT solutions for efficient, powerful and climate-neutral manufacturing processes.
Our software solutions ensure your competitiveness – with a clear focus on people. NEXEED optimally supports your employees in their day-to-day work. Our training offers qualify them to use your IIoT software in the best possible way. Our change consultants support you and your workforce throughout the digitalization process. Even after the implementation phase, we continue to offer you comprehensive technical support.
Whether you are a local medium-sized or a large international company – we have the experience, both as a provider and a user of Industry 4.0 solutions. We use our comprehensive domain competence to support you on your way to the factory of the future. You set the pace and scope; we ensure a fast ROI and a rapid digital transformation. Challenge us!
Get in touch with us
Monday - Friday, 9 a.m. - 4 p.m. CET
Telephone
Send us a message