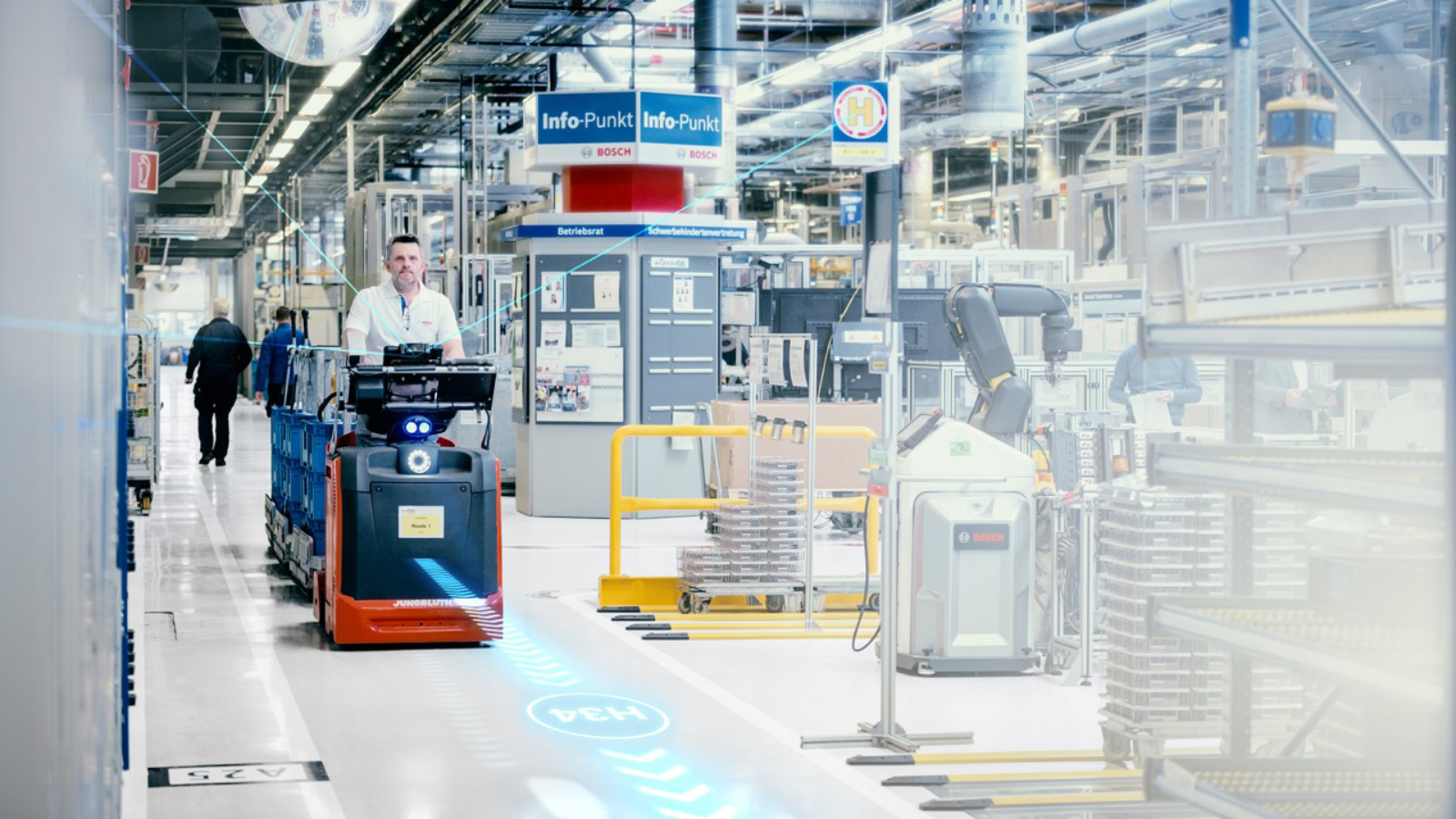 To produce protective masks quickly and with reduced employee contact, the Bosch plant in Feuerbach uses the intelligent Transportation Management application from the Nexeed Industrial Application System. It made it possible to implement production adjustments efficiently and in a short time.
The successes at a glance
Simple integration of new lines
thanks to independent prioritization of orders
Flexible adaptation of resources
depending on staff availability and material requirements
Efficient milk runs
thanks to demand-oriented route planning
The Bosch plant in Feuerbach had to master several challenges simultaneously: coronavirus-related short-time work, variable customer inquiries and changed shift models increased the complexity of the in-house material supply enormously. At the same time, new processes had to be introduced for the planned production of protective masks for the company's own workforce. These adjustments would not have been possible in such short time without the intelligent Transport Management application from the Nexeed Industrial Application System.
The Transport Management application plans and optimizes the entire internal milk run transports in real time. In the semi-dynamic mode, individual stops on the current route are omitted, provided this is permitted for the stop in question and no transfer requirements need to be served. Based on digital real-time data such as current loading status, position on the currently selected route and loading degree, additional transfer orders can be added in real time to ensure high delivery reliability. This demand-oriented execution of the individual routes gives the plant the necessary flexibility and efficiency.
Get in touch with us
Monday – Friday, 9 a.m. – 4 p.m. CET
Stay up to date
Register for our Bosch Connected Industry News service