CeraCon GmbH took the initiative to familiarize itself with the automation platform called Nexeed Automation and the control software called Control plus - with the actual goal of obtaining Bosch as a customer. The software was impressive: Thanks to its "configuring instead of programming" approach, Control plus has meanwhile developed beyond Bosch becoming its customer to becoming CeraCon's second software mainstay.
What has the solution achieved?
Machine configuration using drag and drop
Fast configuration due to ready-made object library
Easy handling
Intuitive operating concept - for machine construction and operation
Flexible mode of operation
Easy training of new team members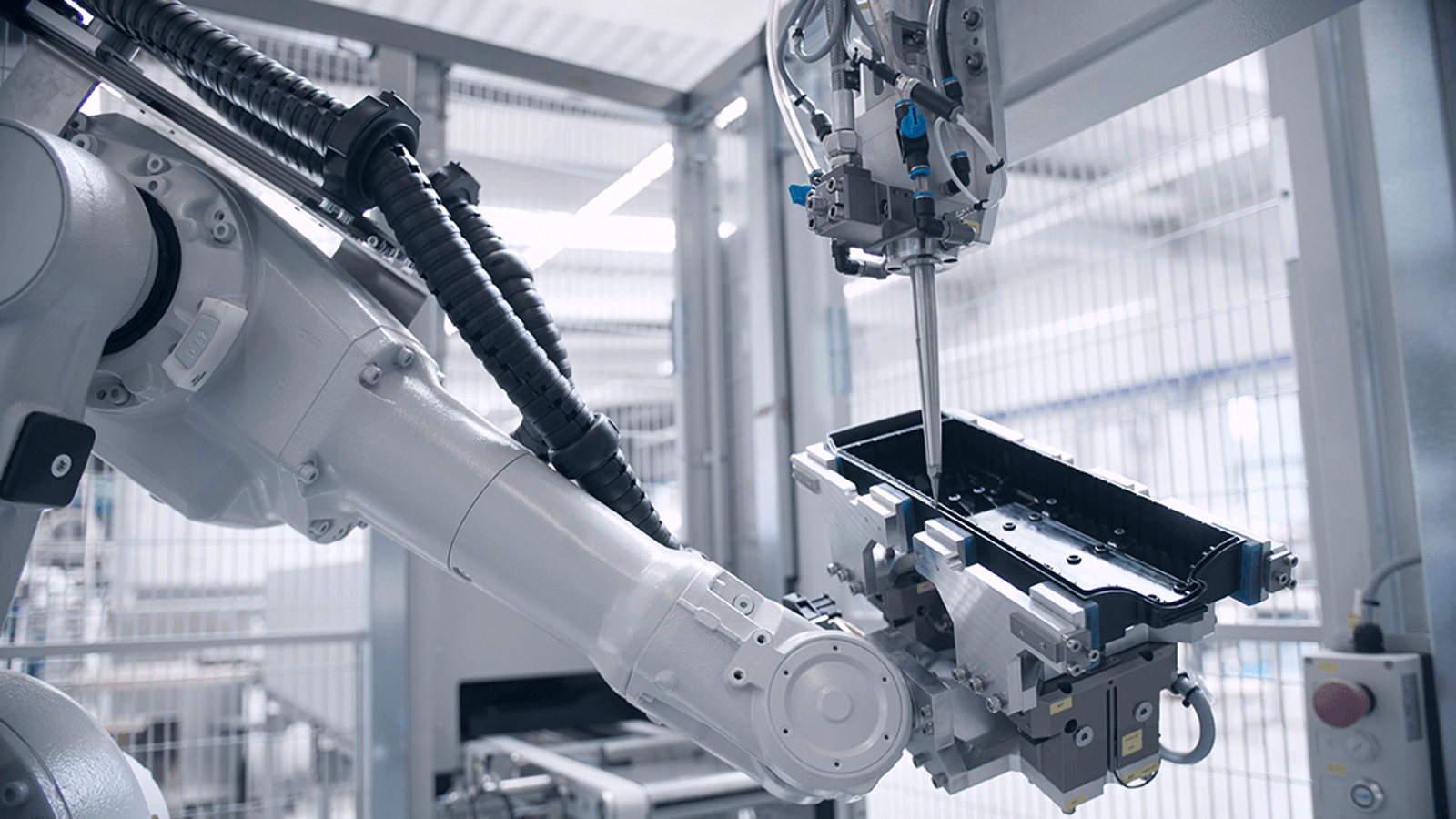 For two decades, CeraCon has been building foam sealing systems and industrial furnaces in Weikersheim, Franconia. Robert Bosch GmbH had long been a desired partner of CeraCon. The challenge: Since a large proportion of the Bosch plants worldwide use the Control plus automation software, its use is a basic requirement for submitting a bid for engineering projects. Until now, CeraCon has worked with a single type of automation software. The effort to program and maintain another software platform is extremely high for special purpose machine construction. Often, several development departments are busy creating their own standards. In order to persuade Bosch, the desired customer, CeraCon nevertheless decided - on its own initiative - to familiarize itself with the automation platform called Nexeed Automation and the control software called Control plus. Their added value was soon to become apparent.
"The decisive factor for us was that Control plus already comes with a ready-made object library. We didn't have to start from scratch and the effort was thus kept within limits," explains Pascal Starke, Deputy Head of Operations at CeraCon. Nexeed Automation was developed with the aim of enabling fast and efficient implementation of plant and machine projects. For CeraCon, the easy handling as well as the intuitive user interface paid off: After just one training session with our experts, the CeraCon team got started themselves and configured a complete concept plant of their own. "During training, everything usually runs smoothly. The acid test was to implement what we had learned right on our own machines. The fact that this went so well gave us confidence," emphasizes Starke.
A real project was not long in coming. The team was under twice the pressure: "On the one hand, it was a matter of convincing the new customer Bosch. On the other, the project had already fallen behind schedule before the contract was awarded to us," Starke recalls. "But with the combination of our team of experts and the benefits of Control plus, we were able to configure the desired machine so quickly that the project was even back on schedule. The construction kit with prefabricated objects makes the work very efficient. Control structure and visualization arise practically automatically." This first project was a complete success and CeraCon was able to persuade Bosch as a long-term customer; at the same time, Nexeed Automation established itself as the second software mainstay at CeraCon. In the meantime, other companies are also benefiting from the knowledge that CeraCon has acquired with the Bosch control software: "One of our customers had requirements that were similar to those of Bosch. That's why we showed him Control plus. The intuitive operating concept persuaded him immediately," Starke explains.
In the future, CeraCon expects to make even more frequent use of Control plus. In the meantime, the special purpose machine manufacturer has developed its own modular system CeraTHERM® catena NEO, which customers can order with Control plus as standard. "With the Bosch Connected Industry software, we can respond even better to special customer requests. In addition, the object-based software development with Control plus enables a very flexible way of working. If the structure is already clear, colleagues can take on projects more easily and get up to speed quickly," Starke sums up.
Get in touch with us
Monday – Friday, 9 a.m. – 4 p.m. CET
Stay up to date
Register for our Bosch Connected Industry News service