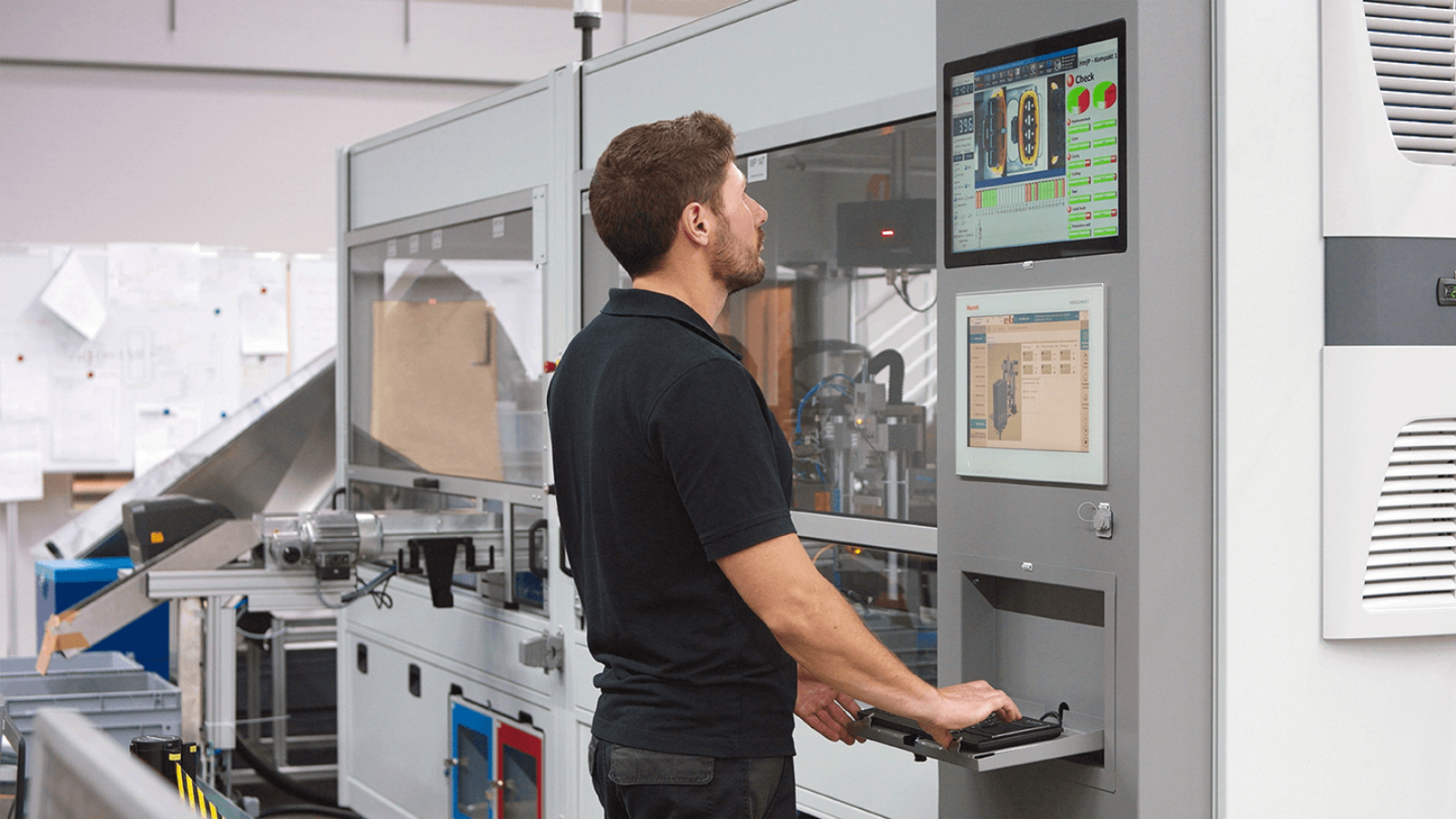 Eberhard AG, headquartered in Schlierbach, Germany, develops and builds customized automation and assembly solutions with a flexible degree of automation based on various process technologies. To ensure the smoothest possible start-up and a high degree of user-friendliness, the machines produced for Bosch were converted to Nexeed Automation using the independent development environment Control plus Studio. The positive experiences prompted Eberhard to recommend the combination with the Nexeed Automation development and operating environment especially to new customers who want to purchase a system based on the linear transfer system.
The successes at a glance
Very user friendly
Intuitive user interface allows quick and easy familiarization
Flexible, object-based programming
via drag & drop with comprehensive object library
Constant updates and extensions
Additional features, e.g. virtual diagnosis and visually supported troubleshooting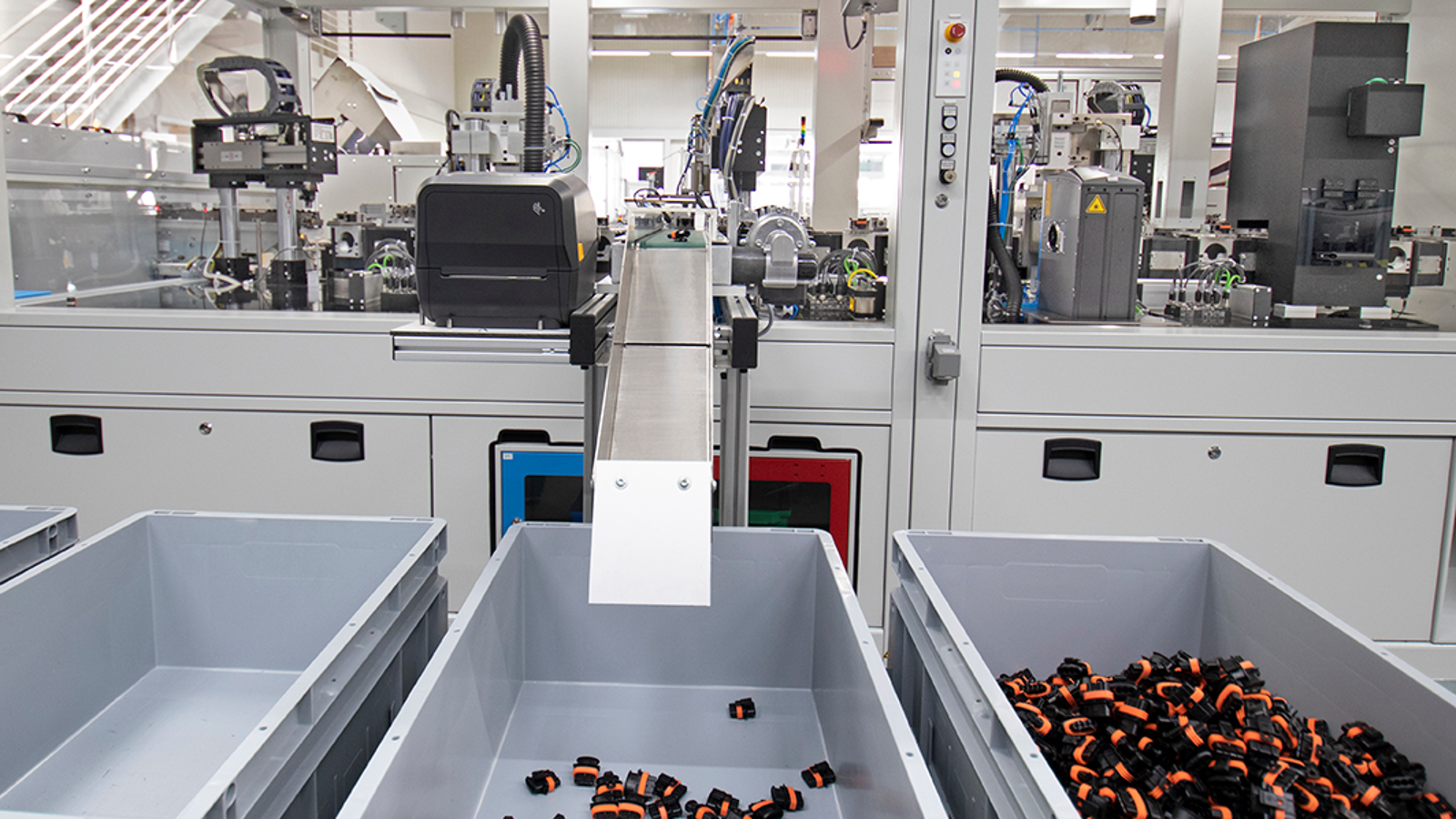 Eberhard AG is an expert in customized automation and assembly solutions with a flexible degree of automation based on various process technologies. Automation software that ensures maximum efficiency for both the manufacturer and the operator is the key to a long-term, successful collaboration.
Why did Eberhard decide to use the Nexeed Automation solution? The company had developed a linear transfer system, which is dynamically adapted to market requirements and supplemented with additional modules. This calls for a flexible and easily expandable programming environment, offering decisive benefits, particularly in special machine construction. To remain competitive, Eberhard must manufacture the systems quickly and in accordance with customer requirements. This was also the case for a highly dynamic assembly testing system that Eberhard manufactured for a Bosch factory in Thailand using Nexeed Automation.
Nexeed Automation is an automation platform that enables fast and efficient implementation of system and machine projects in assembly, testing and process technology. Systems equipped with Nexeed Automation can be easily integrated into different production environments and have a standardized, intuitive operating system. The software is based on the independent development environment Control Plus Studio, which enables object-based programming via drag and drop.
Control Plus Studio not only offers a comprehensive object library. It also enables independent programming of new objects as required. For example, Eberhard's employees, who have been specially trained in working with Nexeed Automation, have programmed various laser and sensor objects to supplement the existing library. Machine operators benefit from a standardized, visually appealing and intuitive operating environment which is easy to use after a short familiarization phase and offers a wide range of features – from cycle time diagnosis to fault localization.
Now that Nexeed Automation has been used successfully in pilot projects, Eberhard wants to continue to offer this solution, particularly for the special machine building sector. Especially new customers who purchase a system based on the linear transfer system will benefit from the proven combination of a real and a digital platform.
Thanks to the continuous development of the Nexeed Automation platform, customer projects can be expanded as required. For example, the optionally available Virtual Assist (an assistance system based on Virtual Reality) enables the virtual diagnosis of error sources and the rapid localization of components in a 3D environment. With the assistance system Augmented Assist (based on Augmented Reality), employees are visually supported in troubleshooting via a service app right on the machine control system.
Get in touch with us
Monday – Friday, 9 a.m. – 4 p.m. CET
Stay up to date
Register for our Bosch Connected Industry News service