Shopfloor Performance Insights
Full transparency on important KPIs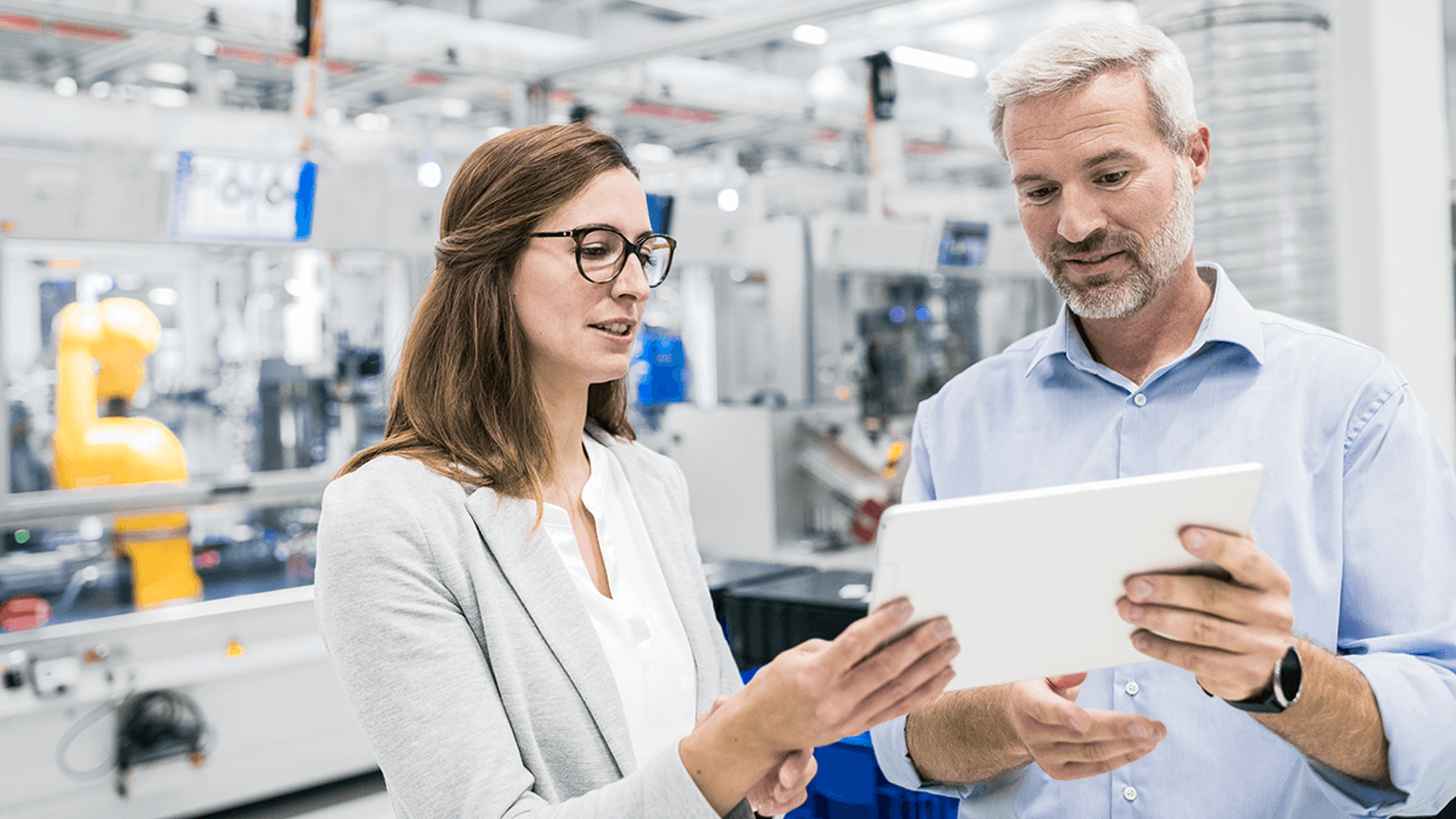 All key figures at machine and line level
Benefits at a glance:
Efficient reporting
Automatic aggregation, calculation and visualization of important KPIs
Immediate transparency increase
Current overview of machine/line productivity for timely company control
Increased productivity and efficiency
Increased production output without additional investment in new equipment
Transparency at the highest level
Transparency plays a decisive role in production to increase equipment efficiency. In particular, the current calculation of overall equipment effectiveness (OEE) enables fact-based decisions. Nevertheless, this elementary key figure as well as other KPIs are often still monitored and calculated manually. We have bundled functionalities of the Nexeed Industrial Application System in a customized package to address this challenge:
The Shopfloor Performance Insights package provides an optimal overview of machine availability and production status by automatically calculating production-related KPIs, especially OEE, based on current machine data and by making them available on a daily basis. Irregularities are more easily detected using real-time data from shifts, lines, stations and individual machines; downtimes are reduced in the long term.
Limit violations, losses and unexpected events can also be clearly visualized and collected in a database to ensure a retrospective analysis of the calculated KPIs. In addition to the high level of transparency, those responsible also benefit from reduced manual efforts such as manual data entry. This gives them more time for more valuable activities such as optimizing production processes, which the package provides the necessary data basis for. The package includes licenses of the Nexeed Industrial Application System as well as services such as training, business configuration, support, software operation, a kickoff workshop and maintenance of the software. This ensures easy implementation and use.
Licenses
All necessary licenses are integrated
Software operations
Software as a service provided in Bosch cloud, operation and monitoring of the software and infrastructure
Service & support
Support in case of software errors as well as user problems
Kickoff workshop for value stream integration
Value stream definition and coordination of project details
Business configuration
Machine connection and configuration
Enabling & training
Change impact analysis and trainings for users and admins
Hardware
Provision of a gateway server for machine integration
Our contact forms are currently unavailable.
In urgent cases you can reach us at +49 711 811 8811
Get in touch with us
Monday – Friday, 9 a.m. – 4 p.m. CET
Stay up to date
Register for our Bosch Connected Industry News service