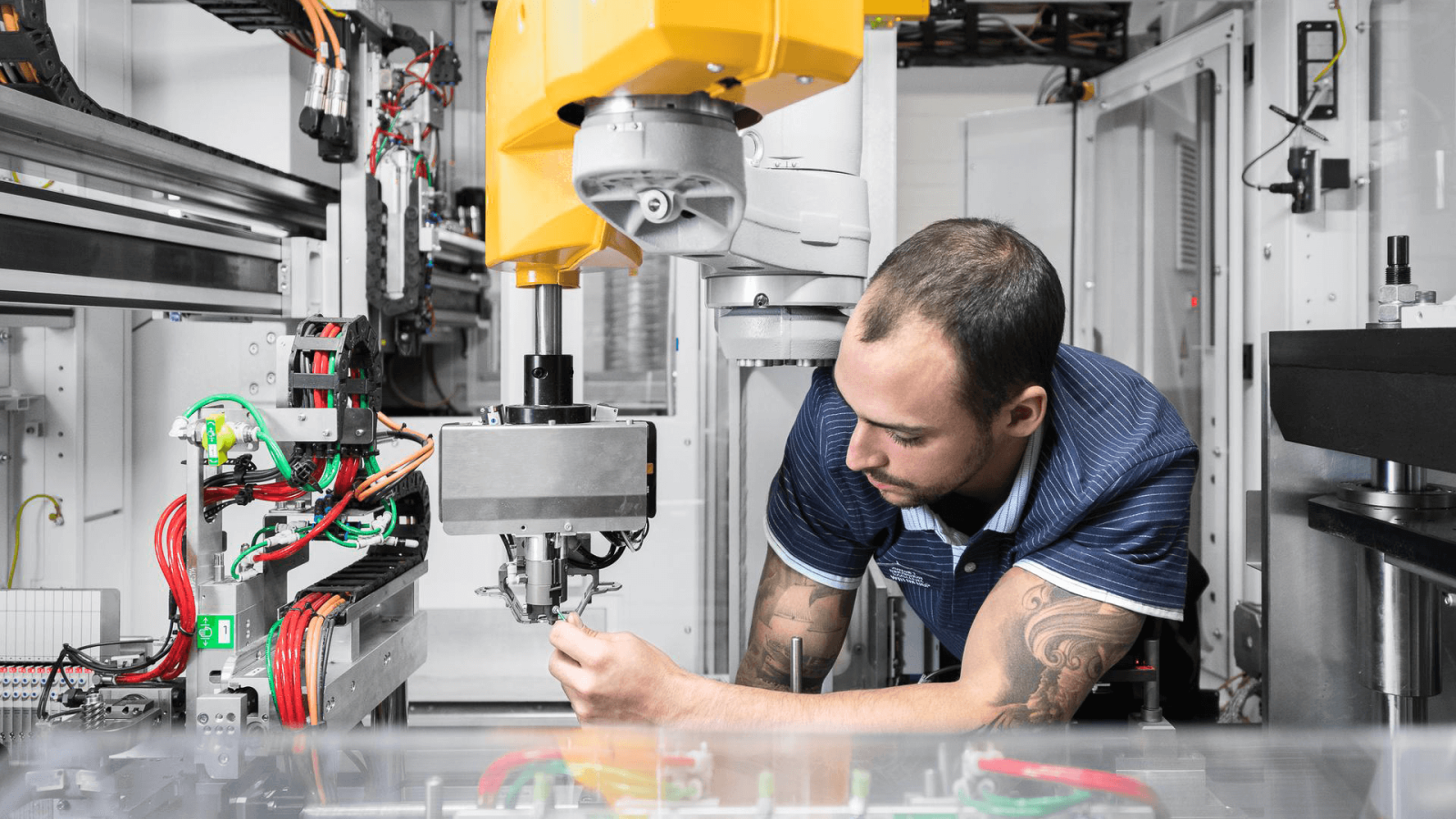 Higher machine performance at lower costs
Downtimes, cycle time losses, repair, and service efforts – the challenges for maintenance are high. However, intelligent IIoT solutions and a sophisticated methodology can quickly reduce costs and increase machine performance in a targeted manner.
Specialized doctors and physicians are particularly interested in specific patient data. The same applies to maintenance: each responsible person has an individual view of the "patient file" of a tool, machine, or line – from information about downtimes to measured values to conclusions about the reasons for increased errors. Thanks to digitalization and the appropriate IIoT technologies, this is now easy to implement. For example, a comprehensive overview of current machine conditions helps to make short-term decisions in the event of errors or malfunctions, assign a task to employees with the appropriate qualifications, and eliminate downtimes more quickly.
But that's not all: the intelligent use of the vast condition data enables not only preventive but also predictive maintenance – and changes the strategy from troubleshooting to error prevention. By analyzing multiple parameters, it is possible, for example, to identify when parts need to be replaced or serviced at an early stage, hence preventing system failures. However, even the best IIoT solution cannot be used without effort at the push of a button. Whoever identifies specific use cases in production and analyzes them at an early stage will achieve true maintenance 4.0 much faster, make work easier for everyone involved, increase machine performance, and reduce costs in the digital factory.
Nexeed solutions for maintenance 4.0
Get in touch with us
Monday - Friday, 9 a.m. - 4 p.m. CET
Telephone
Send us a message