Reporting 4.0
Lack of transparency about important key figures prevents optimization in production. Digital reporting tools provide a quick overview – and more time for value-adding activities.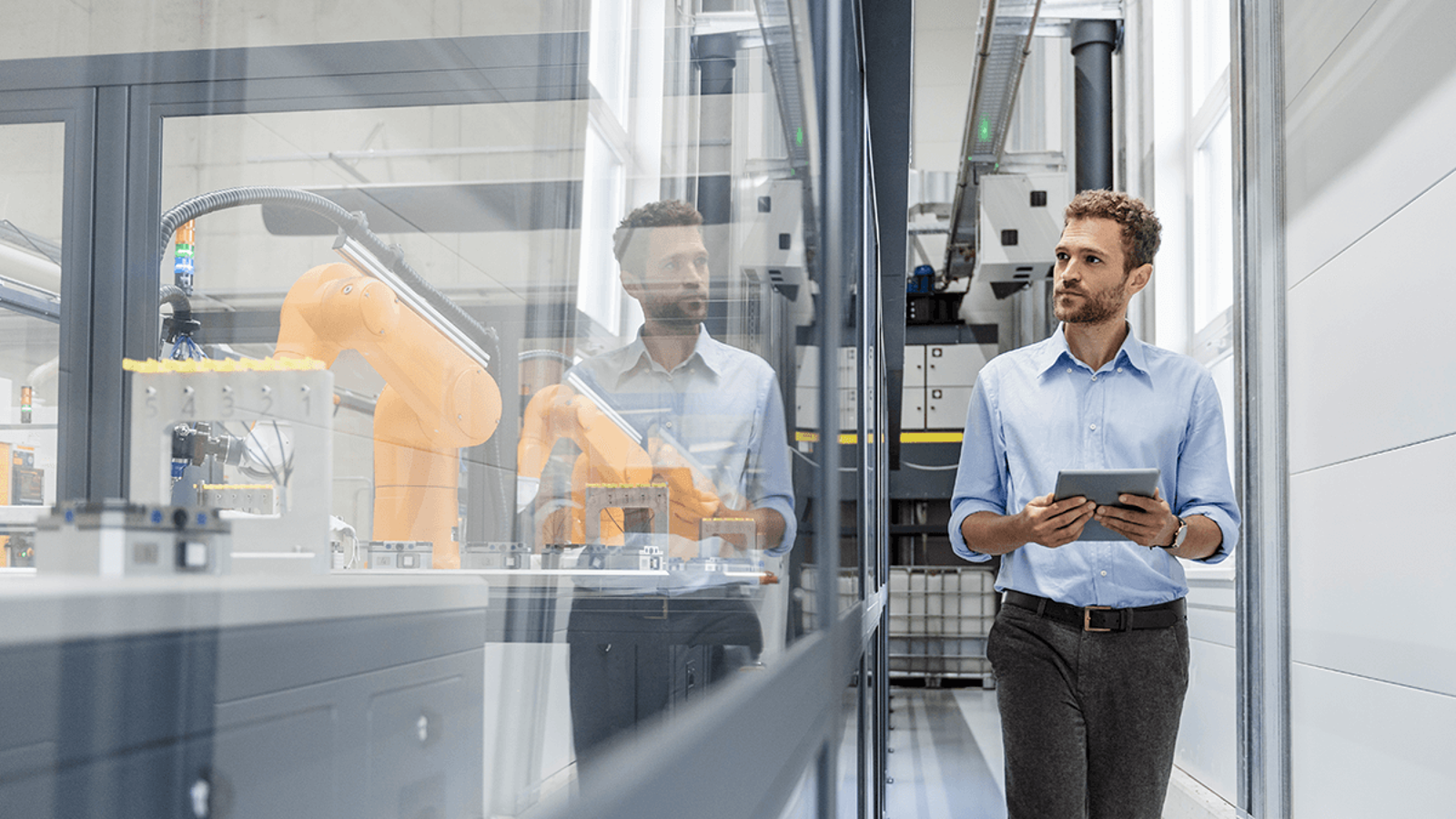 KPI updates on a daily basis enable efficiency-enhancing decisions
Reporting is often an unrewarding and laborious task in production, especially when many of the required figures must be compiled manually. A lot of valuable time passes before everything is transferred to a spreadsheet and evaluated. Finally done, the data is no longer up to date. This leads to inefficiency and more errors; the potential for higher production output remains unused. If reports receive little attention and end up in a drawer, the frustration factor among employees increases.
Transparency plays a crucial role in production to increase equipment efficiency. Current KPIs, and most importantly the instant calculation of overall equipment effectiveness (OEE), enable fact-based decisions both during ongoing operation and based on historical data. Hence, digitalizing the reporting process is a mandatory prerequisite for optimizing manufacturing processes. Software solutions not only collect the data, they also prepare it at the touch of a button according to the requirements of the respective target group.
Thanks to the immediate transparency of target and actual times, production planning can be continuously improved. Irregularities are more easily detected using real-time data from shifts, lines, stations, and individual machines – leading to reduced downtimes in the long run. Moreover, limit violations, losses, and unexpected events can be clearly visualized and documented. Reducing manual effort makes it possible to derive measures from the current database and implement them. This way, the potential of humans and machines is optimally utilized.
NEXEED solutions for reporting 4.0
Our contact forms are currently unavailable.
In urgent cases you can reach us at +49 711 811 8811
Get in touch with us
Monday – Friday, 9 a.m. – 4 p.m. CET
Telephone
Send us a message
Stay up to date
Register for our Bosch Connected Industry News service